---
We're happy to say that this myth seems to be slowly fading as we are increasingly getting more and more requests from clients for information on how they can get started in social media. However, many B2B marketers still don't realize the potential or leverage the opportunity to share their brand on social media to reach, engage and build relationships with customers in new ways. While LinkedIn is an obvious choice for B2B companies to be socially involved online, they shouldn't dismiss other popular social channels that have proven to be equally successful for B2C and B2B companies. We've decided the best way to "bust" this myth is through example. So below, take a look at several companies we feel are among the best-in-class examples of B2B companies winning on social media, along with a few reasons why. There's no single right way of doing social media, but there are many best practices to take note of. Formulating an effective social media strategy takes time, testing and a little creativity to implement effectively, but the results of socially sharing your B2B brand online are often worth the effort.
After reviewing these examples, you'll see that if you're a B2B company that hasn't embraced social media yet, it's time to do some research, formulate a strategy, and dive in before you get left behind.
Agilent Technologies: Why they're winning on Facebook
Use of eye-catching visuals that help explain their complex business
Show their human side through posts reacting to timely events, pop culture and holidays
Links to relevant content on their website, blog and other social networks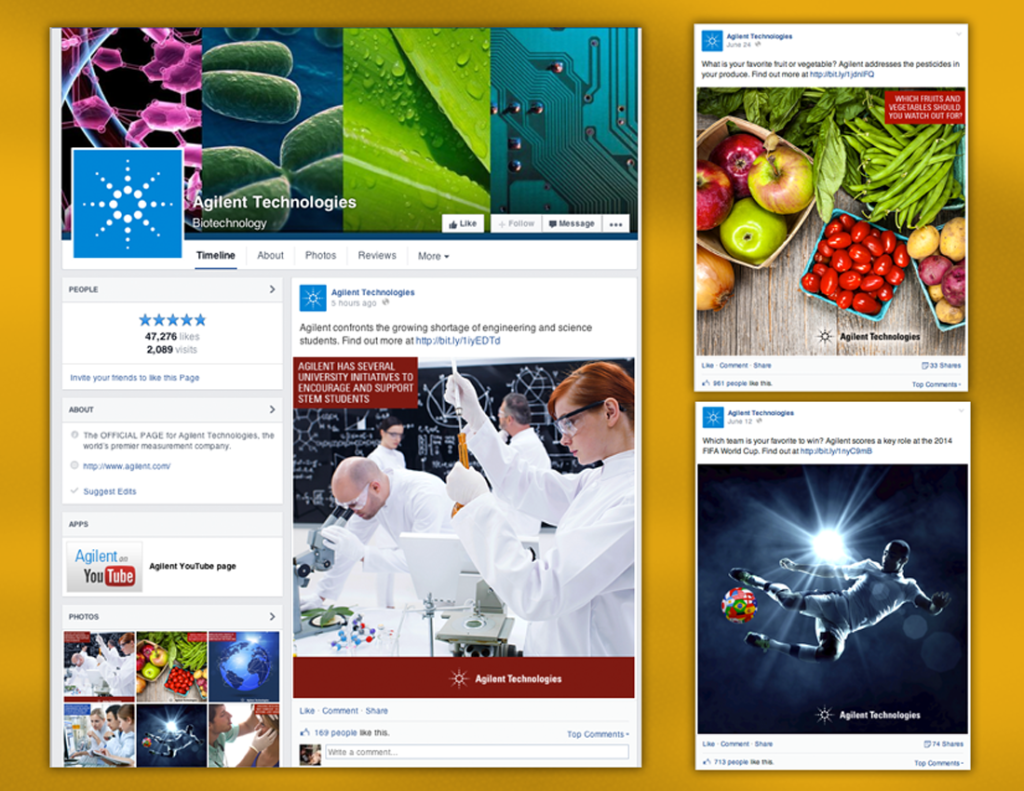 Corning Gorilla Glass: Why they're winning on Facebook
Made "boring" B2B fun through creative gorilla-centric posts
The right mix of brand, industry and lifestyle — it's not all about them
Highly responsive community management and customer service practices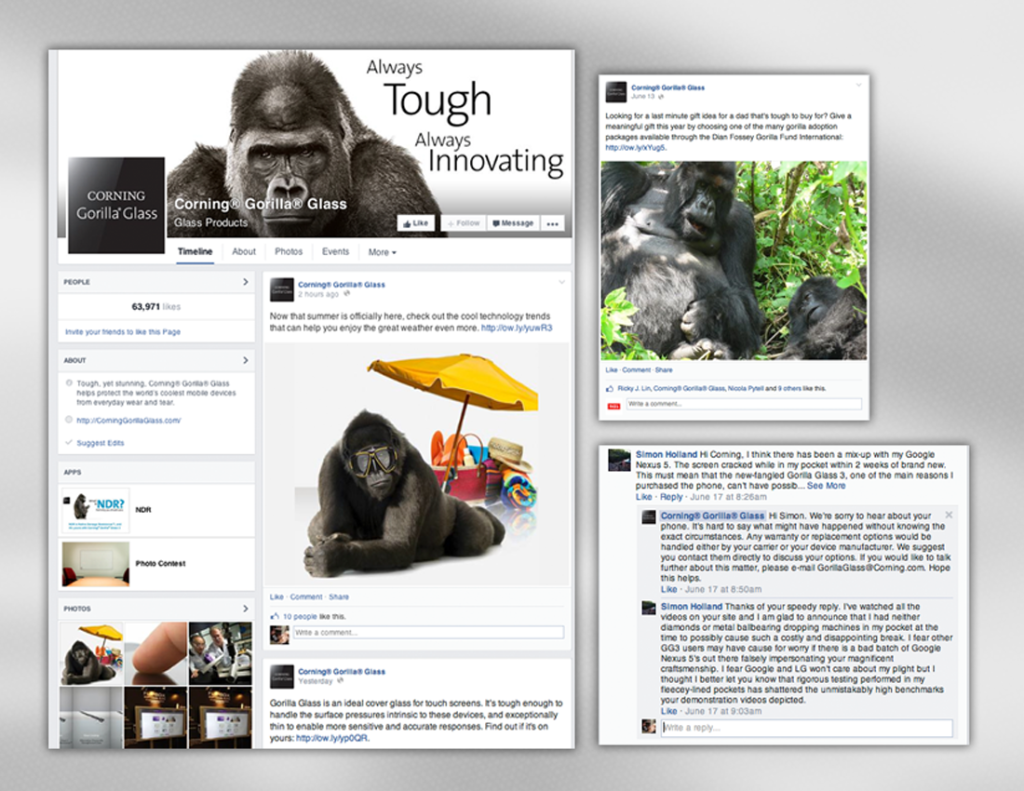 Accenture: Why they're winning on Twitter
Provides followers a clear idea of what to expect from the page in their profile description
Media-rich content — integrating photos, videos, links and infographics
Shares key content from its other divisions to increase reach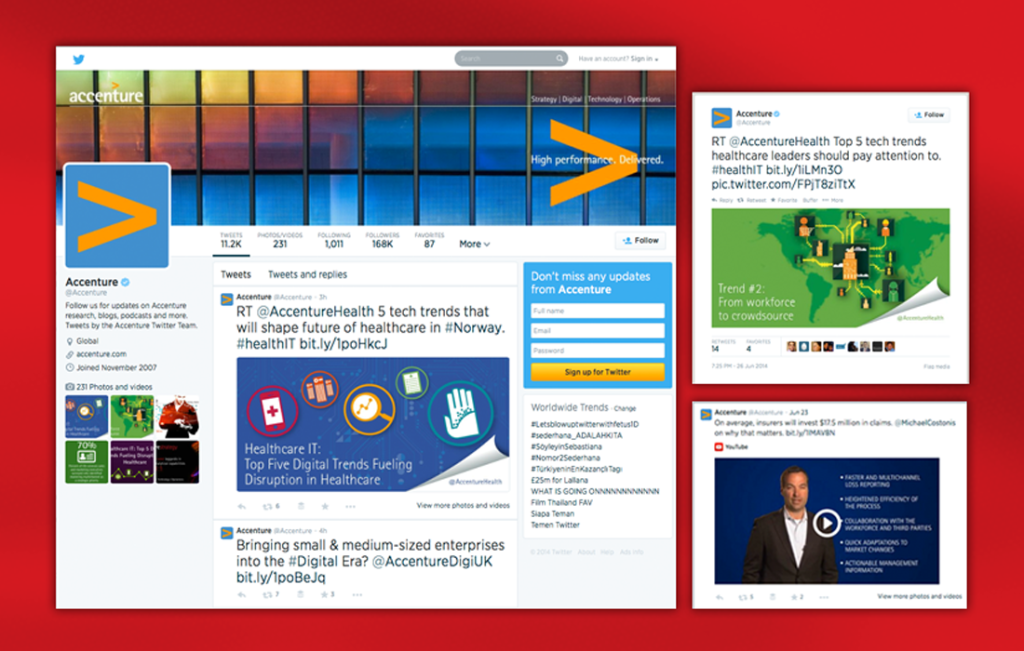 Forrester Research: Why they're winning on Twitter
Shares relevant, value-added facts and stats of interest to their followers
Consistent branding in terms of imagery, messaging and voice
Smart use of hashtags to categorize their content and attract new followers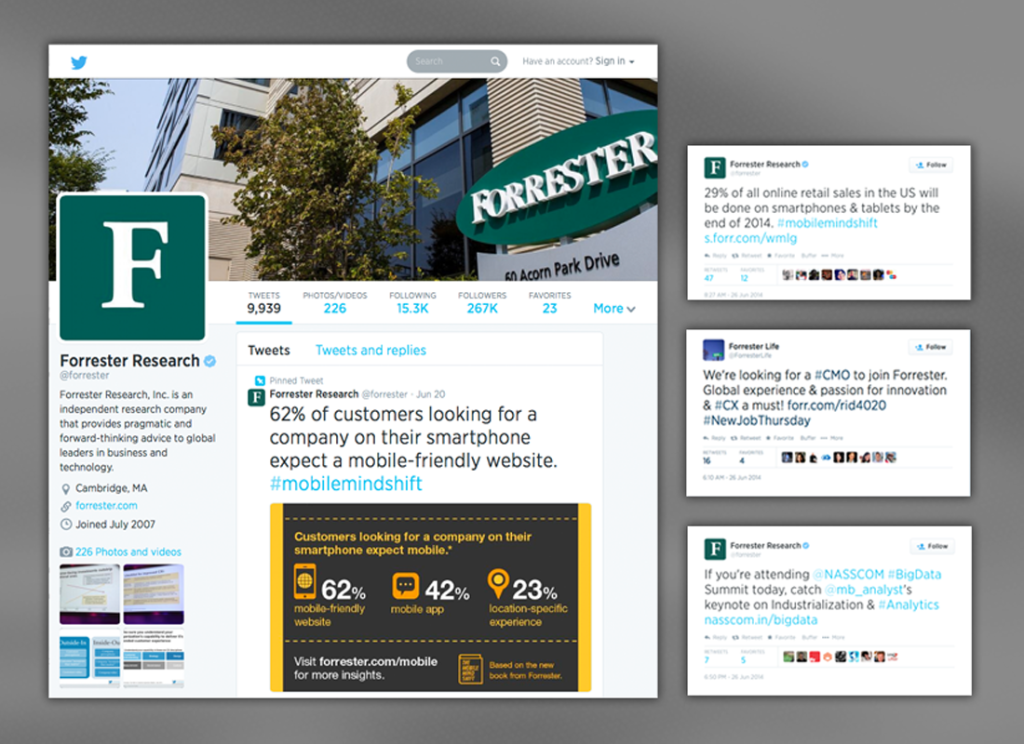 FedEx: Why they're winning on Instagram
Highlights their corporate culture and commitment to charity and community
Shows their lighter side — getting involved in pop culture
Reinforces the brand's global reach — ability to deliver anywhere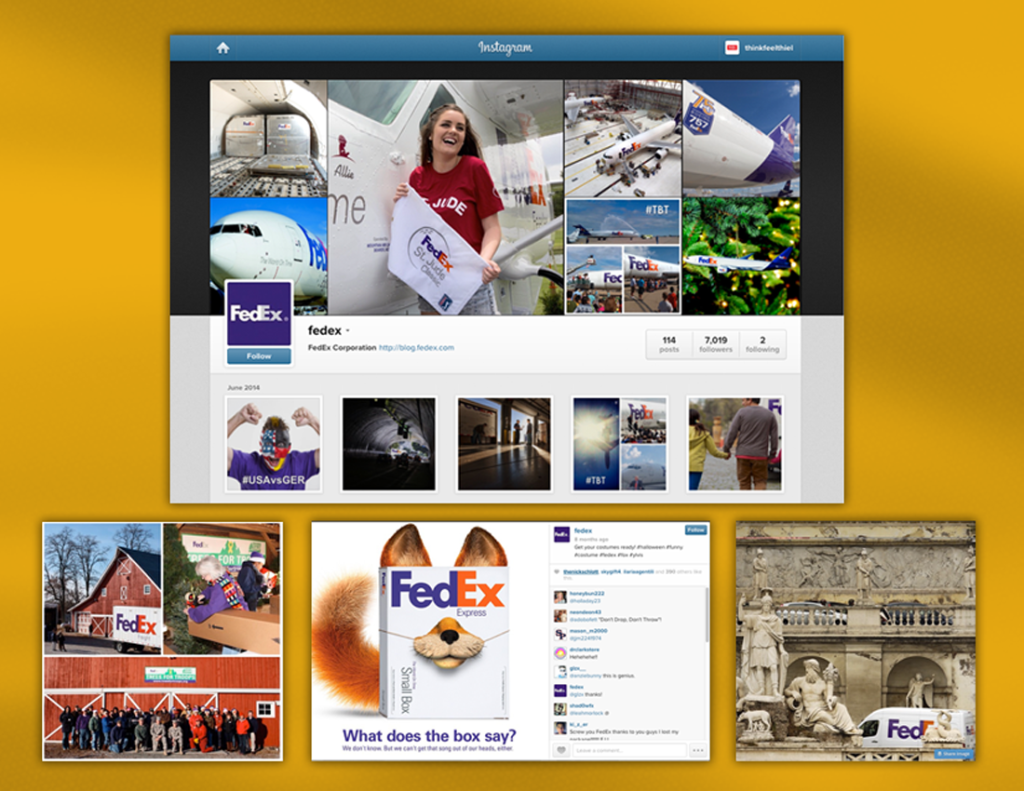 Lafarge: Why they're winning on Instagram
Raise awareness among the general public showing how they impact daily life
Creative use of medium — sharing brief animated informational videos
Reinforce their business by sharing projects where their product was used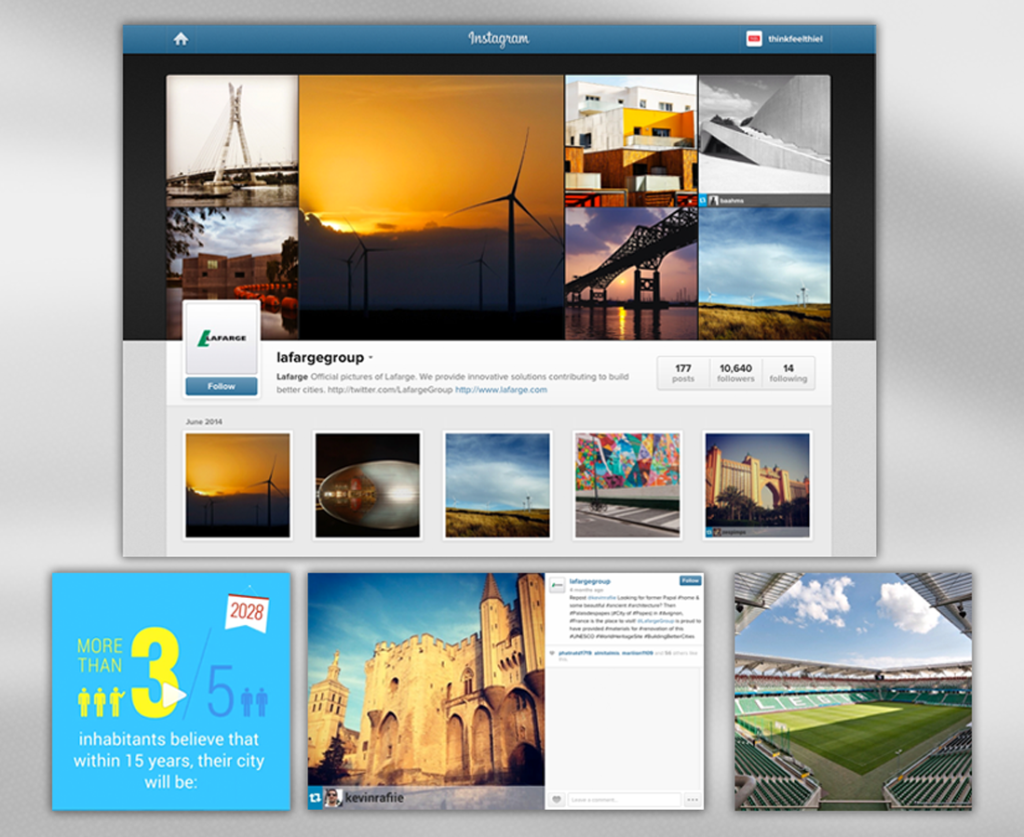 Eloqua: Why they're winning on Pinterest
Utilize video to share case studies and customer testimonials
Demonstrate their global presence through location-based images
Infographics covering topics related to their industry and services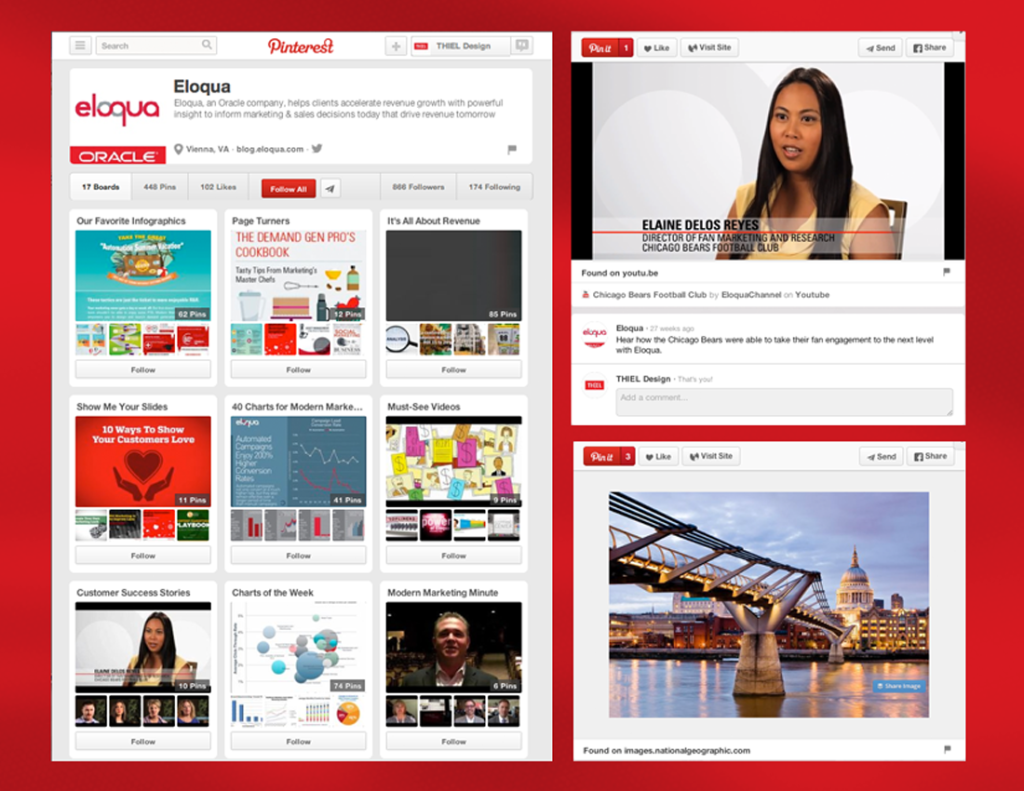 General Electric (GE): Why they're winning on Pinterest
Shares useful information of interest to both consumer and B2B sides of their business
Quotes and messages that support their focus and commitment to innovation
Show their global impact through photography across industries of influence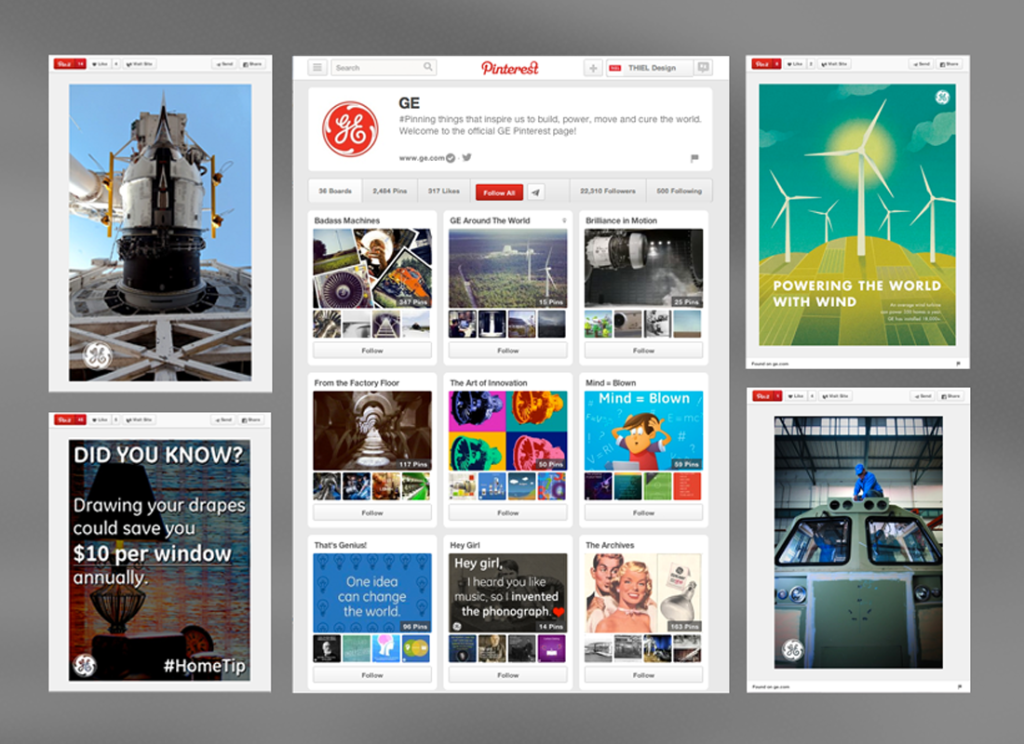 Adobe: Why they're winning on LinkedIn
Effective and informational career pages serve as a hub for recruiting new talent
Targeted interactions using LinkedIn Showcase pages
Effective use of visual elements to support brand image and messaging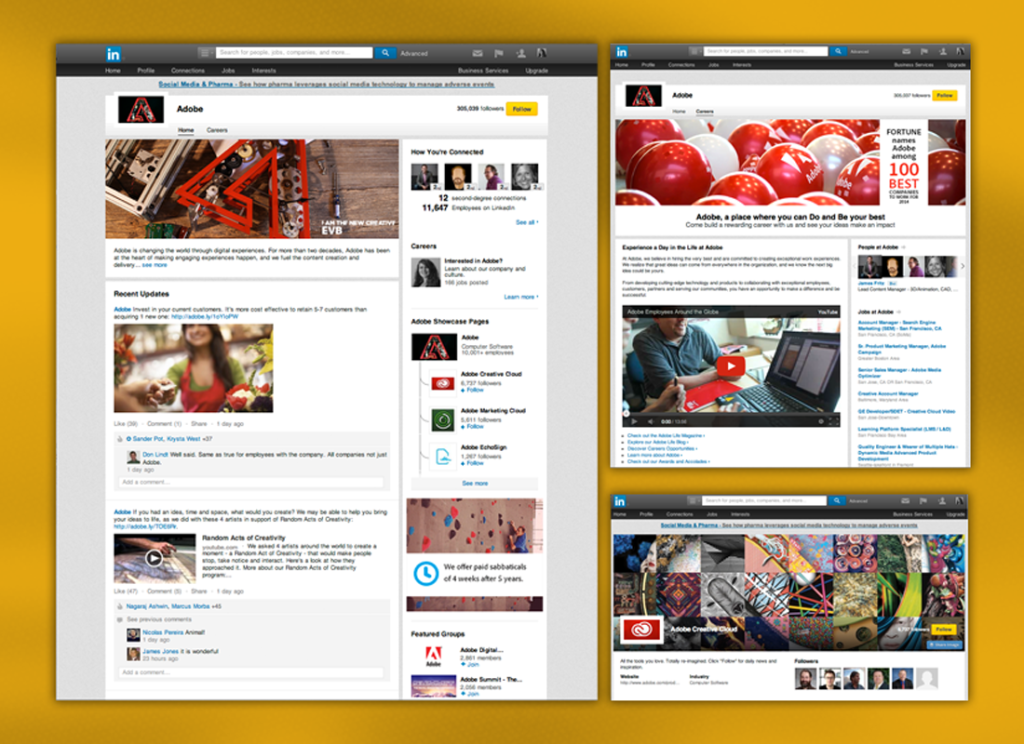 Cisco: Why they're winning on LinkedIn
Video helps to inform and depict the brand's core values and culture to prospective talent
Regular updates project an image of thought leadership of current industry trends
Leveraging visual real estate helps bring the brand's story to life on LinkedIn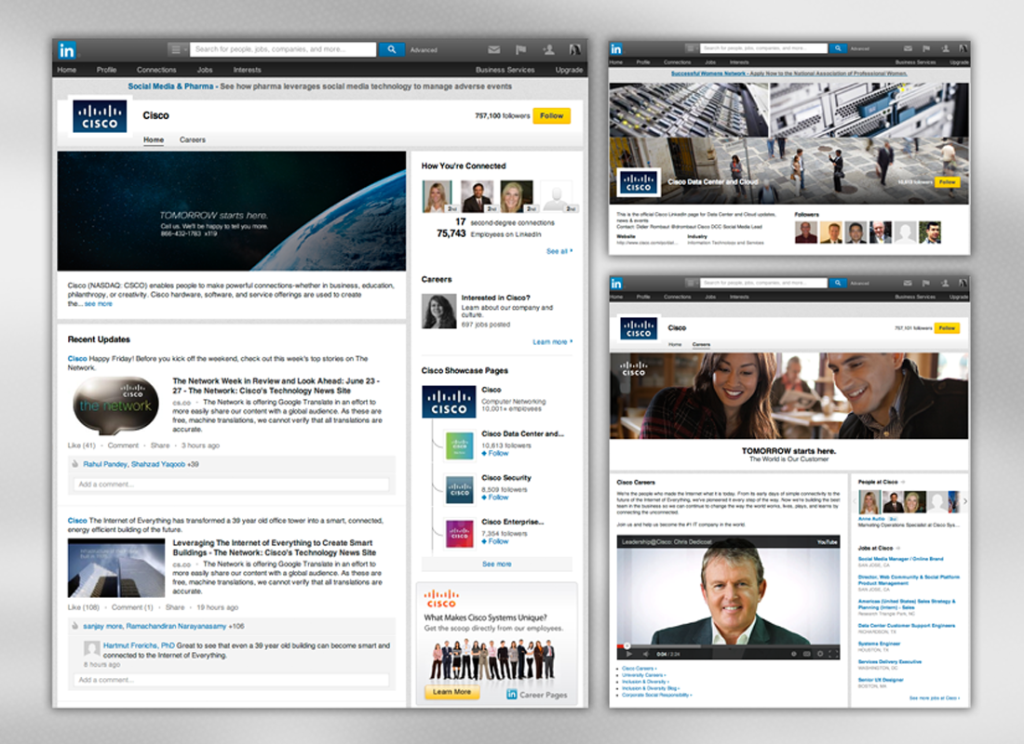 Deloitte: Why they're winning on YouTube
Series-based — Gets subscribers to return through topical series with regular updates
Explanatory — Answers common industry questions and concerns
Simplified — Discusses complex concepts of their business and industry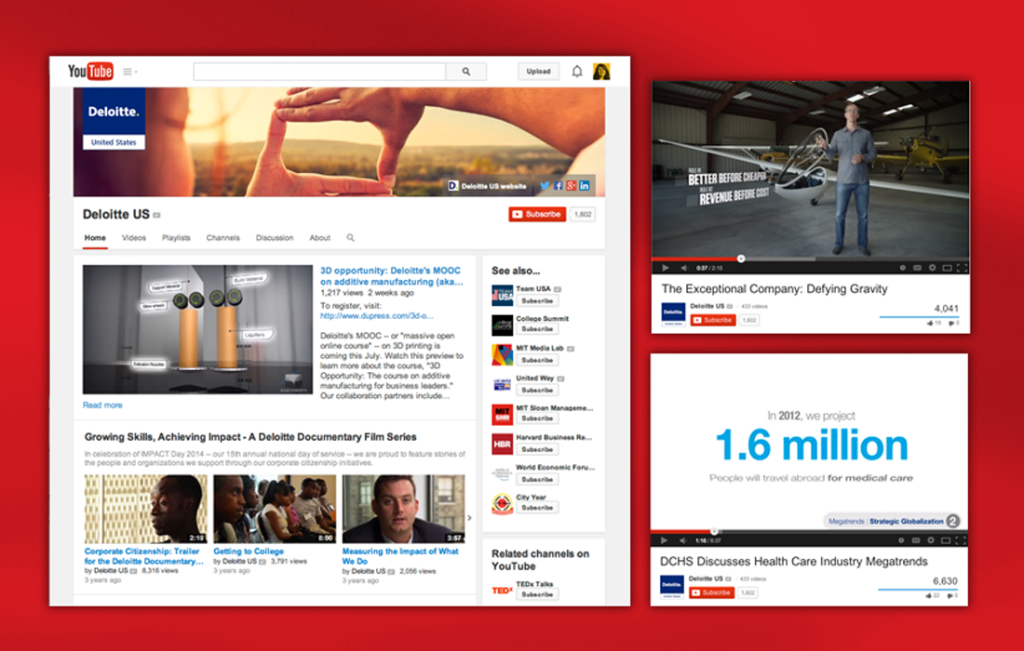 Volvo Trucks: Why they're winning on YouTube
Brag Book — Use of testimonial videos to show real customers and their passion for the brand
Informative — Shows complete product specs clearly and concisely
Creative — Shows product demonstrations through unconventional tests for "viral appeal"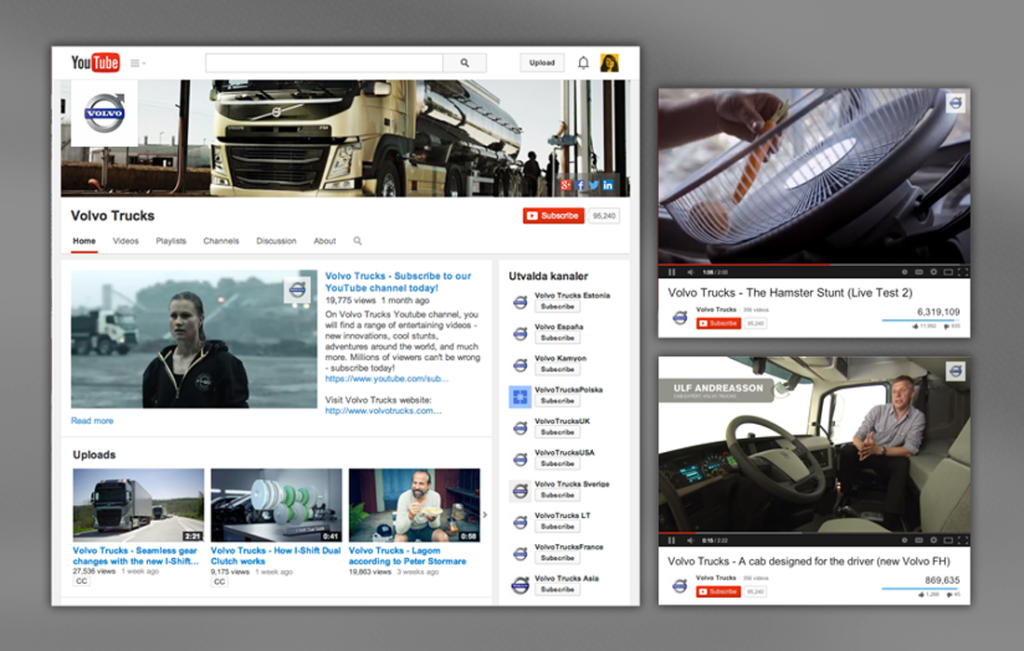 Curious to learn more about other branding myths? Catch up on the other myths from our summer blog series here.
---