---
Is your business and its sales at all influenced by relationships, trust, or customer opinions, perceptions and awareness? If you said yes to any one of those, it doesn't matter if you're B2C or B2B, your company is effected by the brand you bring to market.
Considering we deal with 90 percent B2B clients at THIEL, it's a question and comment we frequently hear from prospects. They ask if branding is something they should invest in and also state they would like to better understand what it fully encompasses. Many start with the idea that branding is just a logo and colors, but as we discussed here, branding is so much more. Remember, branding is every-thing.
Why is branding important for B2B companies? In reality, it's for the same reasons that it is important for B2C companies. It doesn't matter if you're selling jelly beans, architectural services, sweaters, or a multi-million dollar piece of machinery, branding influences the decisions of customers and what they think about your brand.
One fact that is frequently forgotten is while B2B companies may be selling to another business, at the end of the day, the decision still lies with a person — someone able to shape opinions and perceptions through their interactions and experiences with a company.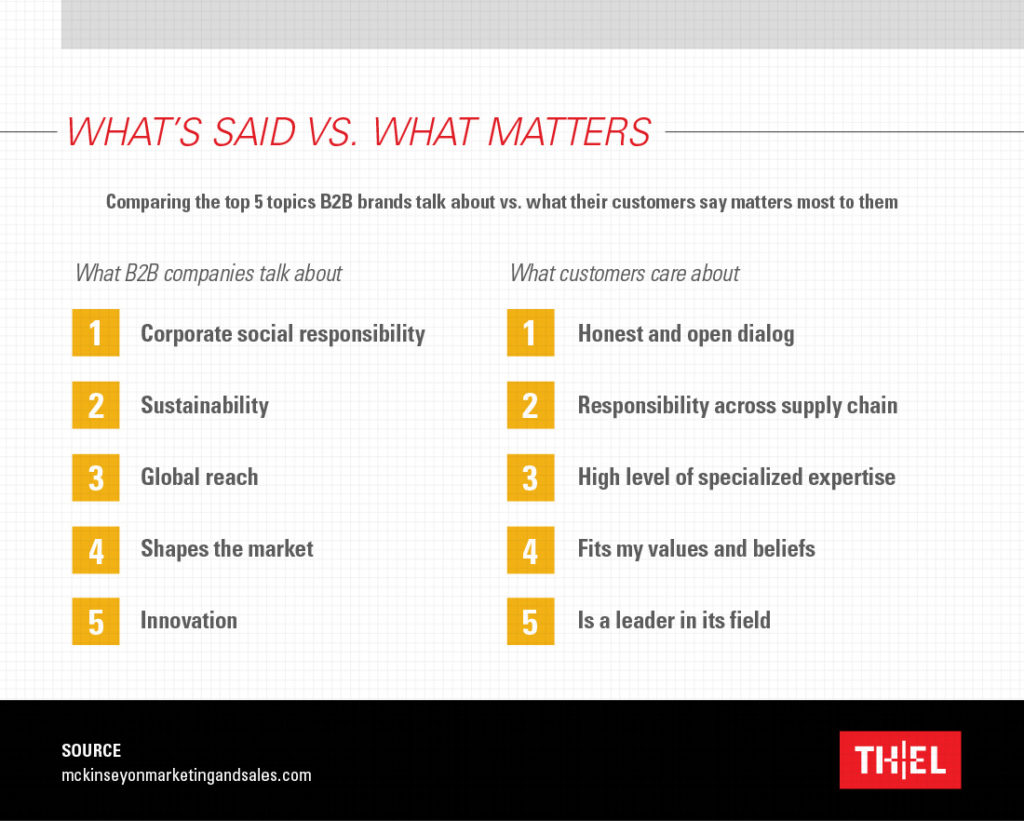 Decision makers with B2B companies are humans too, so you may be surprised to hear how branding holds a much greater emotional weight than you might think. A study completed this year (2014), by CEB (Corporate Executive Board) and Google, revealed that B2B customers are more than twice as likely to consider a brand that shows personal value over business value. In addition the study suggested that, while B2B buying is typically considered to be based solely by logic and factors including cost and risk, in reality the process is still influenced by the same complex mix of emotion, instinct and reason that influence all human decisions.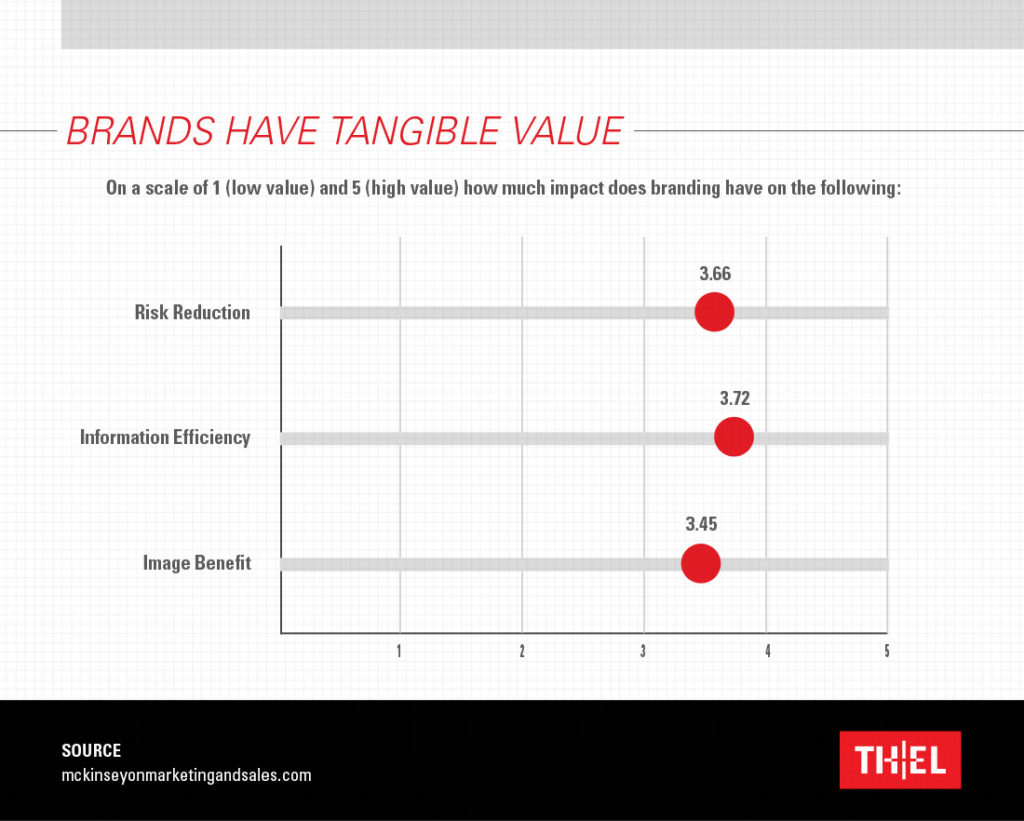 You may be thinking, "wait, what about the fact that many B2B companies are so price-driven?" Well, the reality is, they only seem price driven. While price is certainly a factor, a 2013 study on B2B branding revealed that branding isn't a secondary influencer, but decision makers are placing it nearly equal to price and product quality in terms of level of influence.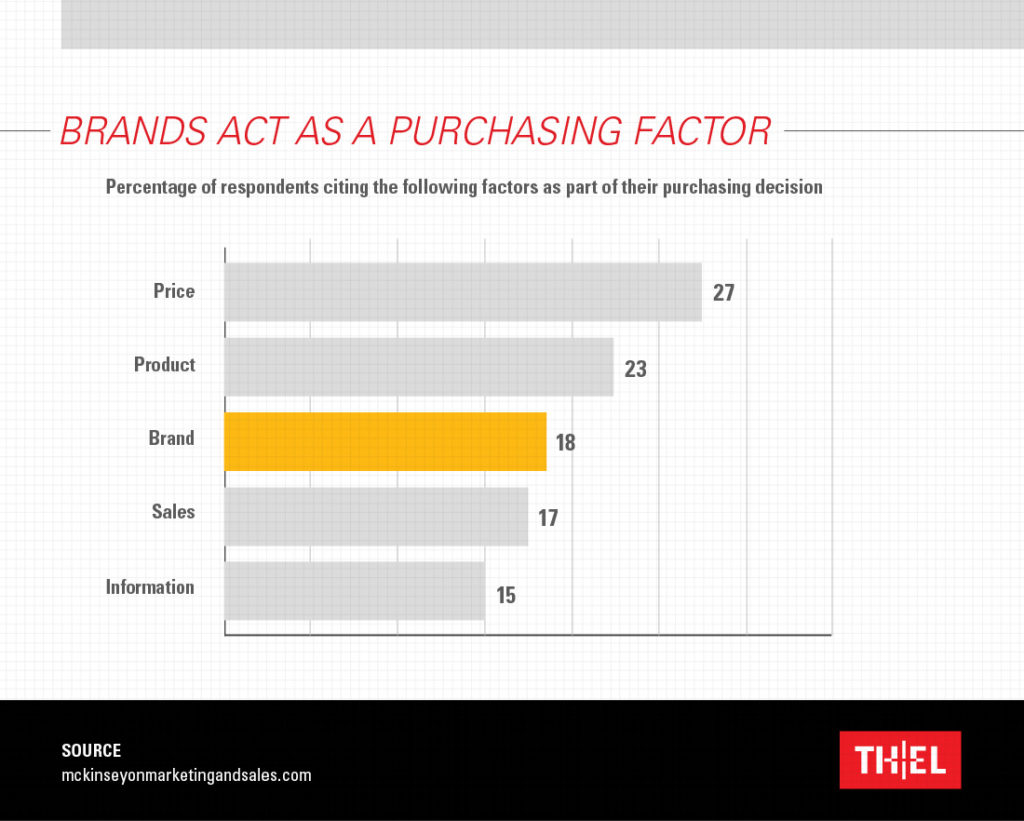 So it goes without saying that B2B brands are not so black and white as many may think. It's still important that they have a strong brand and clear message behind their product or service. They still need a story and a consistent message that is carried across their sales and marketing channels to customers. B2B branding should still evoke emotion; it needs to extend beyond price, global reach and performance and still have an aspect that touches factors like: trust, values, commitment and relationships to resonate with the human side of business and create a point of difference among the competition.
Curious to learn more about other branding myths? Catch up on the other myths from our summer blog series here.
---