We're a Milwaukee branding agency with capabilities across web design & development, messaging, and branding.
We work with clients to unlock value through creativity, technology, and

business-minded thinking

. Data-Driven
Website strategy and design that is backed by verifiable data and research User Experience
We take a user-first approach to the design and development of websites Responsive Design
Fully functional and seamless design across all devices to increasing conversion More Visibility
We help you grow by increasing the visibility of your brand in the marketplace through SEO Fast and Secure
We build fast digital experiences that are up to the lastest security standards ADA Compliant
Our Milwaukee experts understand accessibility and the impact it has on the modern day web
Websites should measurably drive leads, sales, and deeper engagement. Websites should be more than pretty brochures. A company website needs to act as a growth engine powering lead generation and nurturing sales opportunities.
Our Milwaukee web design team studies conversion paths, search factors, messaging, and performance data to make better design decisions. We are obsessively focused on helping organizations achieve core, business goals using the digital space. We design and build websites to impact sales, advocacy, and lead generation.
Whether you are in the market for a new website, want to redesign your current website, add or enhance your eCommerce shopping cart, implement blog or improve your overall brand, our designers will work with you to develop a creative cutting edge design and artistic way to enhance your brand messaging.
Website Design Video Transcription
At THIEL, every website design project begins with an appropriate amount of research. We work through information gathering, what are the goals and objectives for the website we're building. We work thought a keyword analysis, what do users search for when their looking for a product or service that you offer. We work through competitive benchmarking, its amazing what you can learn for viewing the source-code of a competitors website. Everything for what keywords their website is optimized for to any third-party tools that its using. So, its all that data pair with the brand profile that gives us the foundation of what your digital strategy should be.
Its important when planning your marketing strategy to try and make sure all touchpoint funnel into your website. No only does the website provide you a dynamic platform to convert users into leads, it also gives you the ability to track everything. And when you track everything you know what working and whats not. And when you know what not working you can adjust and fine tune your digital marketing to make sure it running smoothly and effectively.
What make THIEL different from other agencies that do web design work is our process. We do the appropriate amount of research upfront to let us almost guaranty that every tool we build will be successful. Its also our people. We have talented and creative website designers, developers, UX architects and SEO experts that all contribute to our results-driven, award-winning work.
We love what we do. We're passionate about the things we create. We truly believe that your brand it everything. Its your website, its your touchscreen, its your mobile app, its you email marketing. Other agencies don't have that perspective and don't understand branding.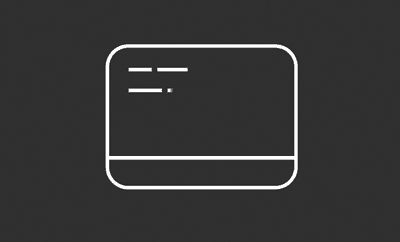 Are you a Milwaukee company that wants to learn more about our web design services?