---
You'd be surprised to learn how many companies feel this way about branding. They've built their business through fostering relationships, forming a team of committed employees, networking, and staying committed to providing a good product or service for their customers — and it's worked. While it's true many companies have found a level of success through this model, their success isn't because they haven't invested in shaping a brand, in fact, it's quite the opposite.
These companies may not have invested thousands in "branding" through a formal process, but they have invested considerably in their brand — even if it was subconsciously. Over the years, they've shaped the experience that customers can expect from the company by listening to their needs and expectations and making sure they have the right team to deliver the desired product or service. It's been an investment in customer service, human resources, operations and research and development.
Remember, branding, "establishes, reinforces and enhances experiences with an organization or product. It communicates a promise to your intended audience, and creates a distinct and memorable image in the mind of your customers." Branding isn't just a logo or a tagline, it's the sum of every experience, every communication and every "thing" an individual experiences with a company to reinforce and shape how the business is perceived. While it may not have been branding in way it's thought of from a traditional marketing perspective, these companies have a brand, a story and a mission that they have been able to ingrain in the minds of their customers through their interactions and approach to business which has in turn fostered testimonials and recommendations with their customers over the years.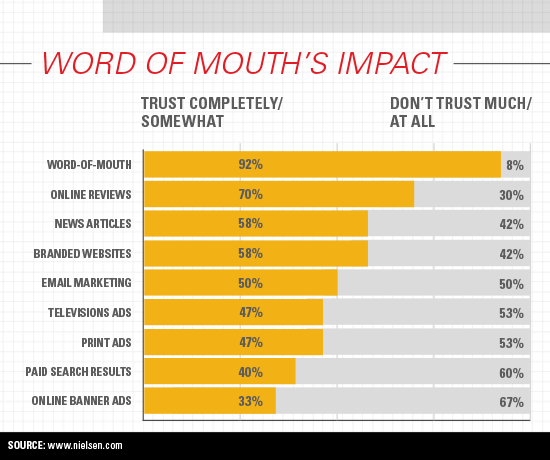 There's no denying the power of word-of-mouth marketing, it can be an important component to any marketing and growth strategy. A recent study by Nielsen even sighted that 92% of customers state that a word-of-mouth recommendation is the leading influencer in their choice to buy a product or service. However, one thing word-of-mouth marketing lacks is guaranteed consistency. When relying solely on word-of-mouth, you as a brand have no control over the message being shared. Whether that message be positive or negative, is it really the story you want to tell? Word-of-mouth marketing can be successful, but it shouldn't be a strategy, it should be a tactic among other marketing tools in a company's arsenal for driving awareness, acquisitions and growth. A well-rounded brand strategy can make all the difference in taking a brand to the next level in their industry.
For example, one of THIEL's best case studies comes from The Fox Company and the collaborative process of redefining the brand and marketing strategy for the firm. Having been in business for nearly 40 years, Fox had never explored branding or marketing in any formal sense. The business had grown over the years primarily through word-of-mouth referrals and running their business with their customers at the heart of what they do. The firm had always been successful and profitable, but they couldn't help but wonder if there was something more to be gained and if perhaps branding could take them to the next level.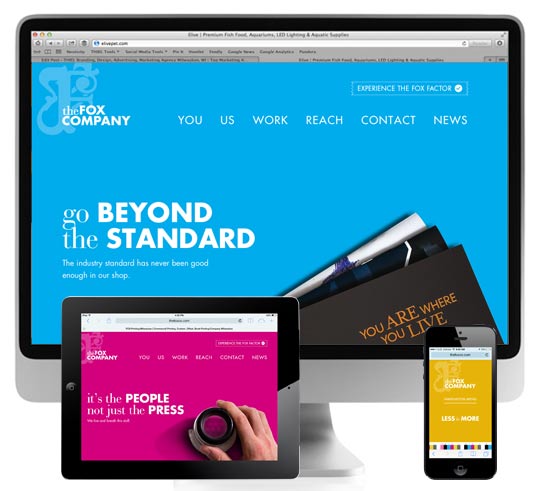 The answer was: it absolutely could. THIEL's efforts, which included defining new key messaging, a website, search engine optimization (SEO) and branded wearables, significantly changed business for The Fox Company. While there was always a brand and story inherent in the firm, THIEL guided the business through a process that helped them realize their brand essence and then articulate the brand's story verbally and visually. With this story in hand, THIEL helped The Fox Company leverage their brand in marketing communications to reach new customers and ensure the story in the market was the story they wanted told.
Every company has a brand, but it's important that the brand is fully realized in a way that lets its story be told effectively and consistently to a wide range of customers and prospects at every touch point.
---