---
In previous posts, we discussed how to purposefully design your brand in order to identify opportunities for your business and then make the necessary adjustments to capitalize on those opportunities. Once you've completed these steps, it's time to build integrated communications that tell your true story to your target audience. When you know who you are and what your customers need, your communications can connect you meaningfully with your customers. Instead of chasing the newest trends or relying on click-bait headlines, you can target relevant information to the appropriate channels. Let's get started.
Map your communications. Start by outlining the complete communication landscape, identifying all of the potential points of engagement between you and your customers. At THIEL, we call this the Marketing Map. It's a visual representation of all communication touchpoints and how each one relates to another within the context of communication flow — inbound and outbound. When building a Marketing Map, do not leave anything out. This exercise serves as your ongoing strategic guide.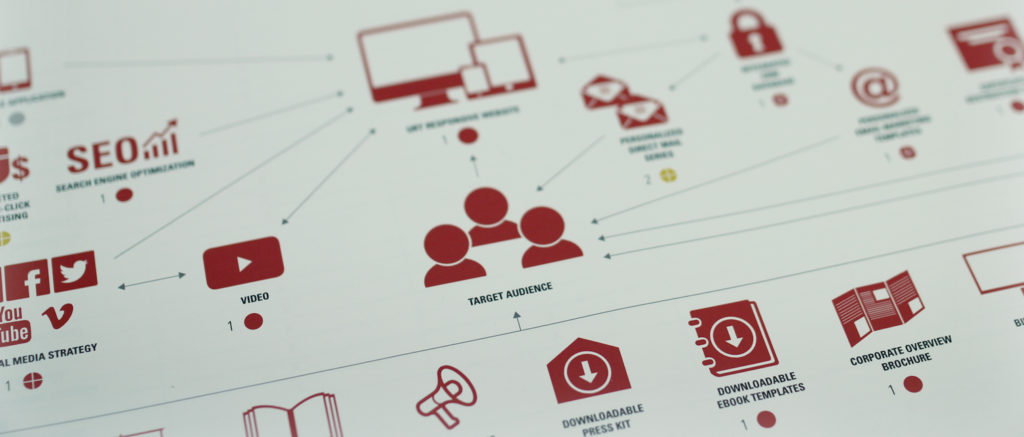 Prioritize your communications. You don't have to be everywhere all the time. In the more than three decades that THIEL has been working with clients, we haven't had a single client who's marketing plans include every single one of the touchpoints on their Marketing Maps. Simply be where your customers need you when they need you. Prioritize the touchpoints that are most relevant to how your audience is making their purchase decisions, as well as activities that you can do most consistently with the resources your organization has. If you can only do one thing, do that one thing thoughtfully and consistently.
Keep consistent design. One of the most important things you can do to attract and retain customers is to be consistent in your look and feel. It builds trust and makes engagement with your brand more intuitive, continuously building on the impact of the last communication. Simply having a logo isn't enough. Develop usage standards for maintaining the color and placement of your logo and continue to follow those standards every time your logo appears. Build from the geometry and design elements in your logo to establish a look and feel architecture. Create layouts and color themes that can be pulled through across digital, print and mobile applications. From your website to your invoices, ensure that every point of communication looks and feels like your company.
Stay true to you. When amplifying your brand across your media touchpoints, it's important to maintain your brand voice. Your tone and the stories you tell should be relevant to who you are. Being consistent with your messaging both builds trust with your audience and allows you to guide your narrative.
Integration is the key to properly communicating your brand to your target audience. When you're consistent with how you look, feel and sound, your audience is able to strengthen their relationship with you over time. They know what to expect from you and why you're important to their lives. When they have a problem you can solve, you will be top-of-mind for that solution.
---