---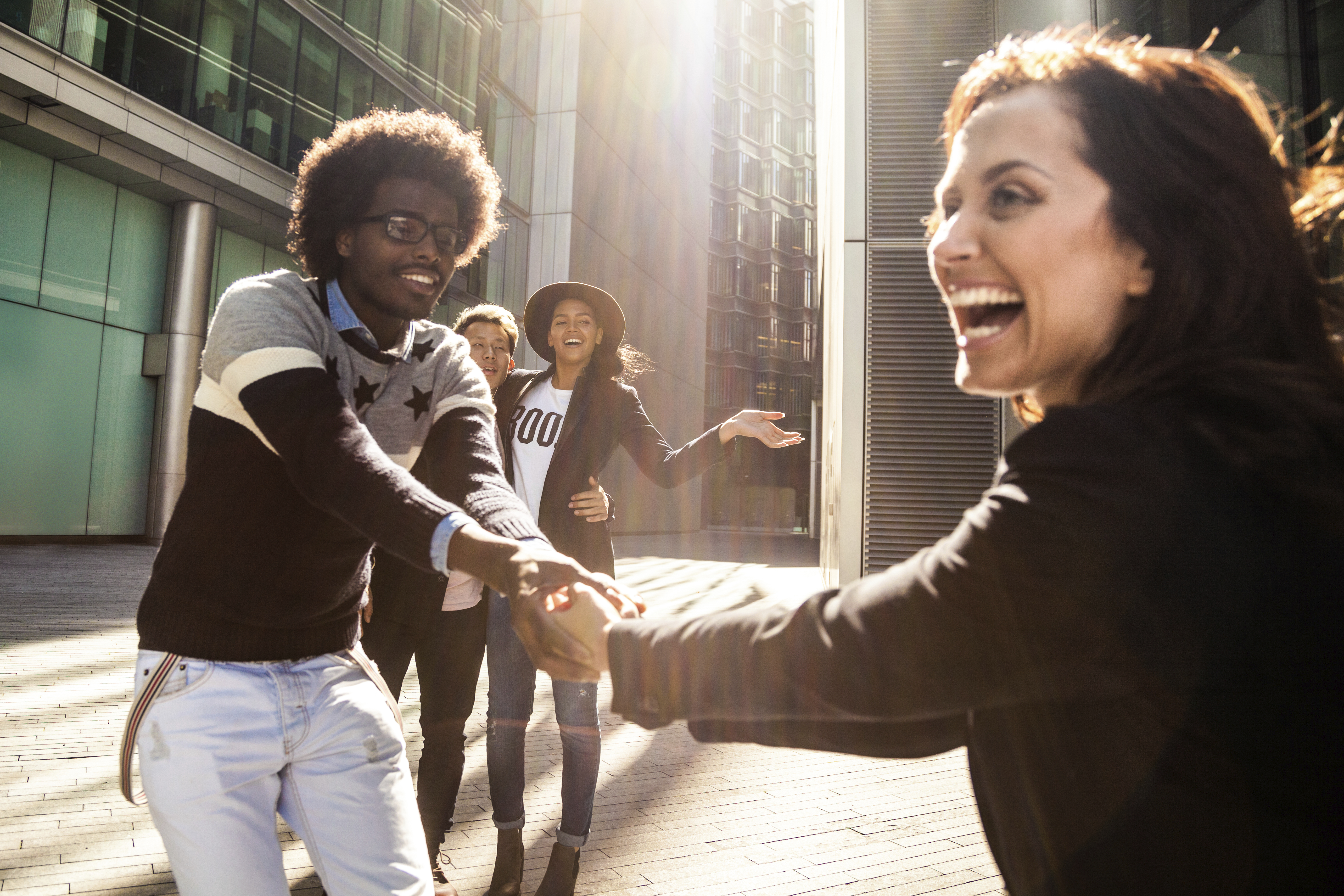 The handshake. It's one of the most expressive forms of communication. It's a hello, a good-bye, or the sealing of an agreement. When someone shakes your hand, it marks a turning point in your relationship, an agreement to take the next step.
Your handshake says a lot about you. If it's too firm you can come across aggressive or insensitive. If it's too weak you can come across immature or disinterested. Your handshake helps people decide how they feel about you. What impression do you want new customers to have of you the first time they shake your hand?
When introducing new customers to your brand, the handshake takes many forms. It occurs when someone decides that you're not just another face passing on the street, you're someone they want to know more about. They may have seen your logo or heard your name, but now they're ready to click through and read a blog post, scour your website or make a sales inquiry. There are so many ways to meet. You just have to create the opportunity.
To create the opportunity for an introduction, you need to consider the big picture. There are so many ways to meet — so many first impressions to make. What's the first thing you want customers to think and feel about you? Knowing this means understanding your brand. It means carefully designing each of your communications in alignment with who you are and why you're here. If you don't know who you are, how will your customers?
In order to attract an audience that becomes customers, you need to connect with them in a way that is meaningful and relevant to their lives. Understand who they are and why you want to do business with them. Learn about their challenges, wants and needs. Discover where they go when they need information, and offer your voice to that community. Be a trustworthy source, and soon potential customers will be extending their hands to you in introduction.
When Country Financial came to THIEL for branding work, they were known as Country Companies Insurance. They were adding additional financial services beyond insurance, and they needed to rediscover their brand with the expanding of their capabilities. During the launch of the new brand we focused on the introductory handshake as a key point in relationship development process. They were not only attracting new customers, they were re-introducing themselves to existing customers and asking to build new areas of trust in their relationship.
Country Companies Insurance built its reputation on being a friendly, homegrown insurance provider that locals could trust. While a new identity established change, the brand needed to reflect the values that made them successful in the first place. The name was changed to Country Financial with an identity that conveys professionalism, but not elitism — what one would expect from a company called "Country."
For Country Financial, their handshake happens right at their literal front door, so great care was taken in designing the onsite customer experience. The first moments of walking into of one of Country Financial's branches should reflect company's homegrown values. We developed a footprint that was adopted across all locations so that Country Financial feels familiar no matter where you are. Since employees exemplify the brand, an employee brand book was created to help employees understand the brand direction and how they contribute. We even recommended they have fresh baked bread every day so that the entire experience evoked warmth and hominess. When customers walk into any branch of Country Financial, they should feel right at home.
Knowing your brand, your values and your audience will allow you to make the best first impression. It will ignite interest and inspire trust. Spend some time thinking, researching and planning and you'll attract an audience with whom your relationships can grow and flourish.
---
Previous in the series: Brands Are Like People
Next in the series: Brands Are Like People: The First Date
---