Online And Offline Marketing Collateral Ideas
for Awareness | Consideration | Acquisition | Retention | Loyalty
Marketing collateral is any media used to promote your company's products or services. It's how your customer interactions with your brand over the course of their buyer journey. As you consider the many ways your customers interact with your brand, you also can start building out the customer journey, finding the right collateral or experience to deliver on the right channel at the right time to the right person.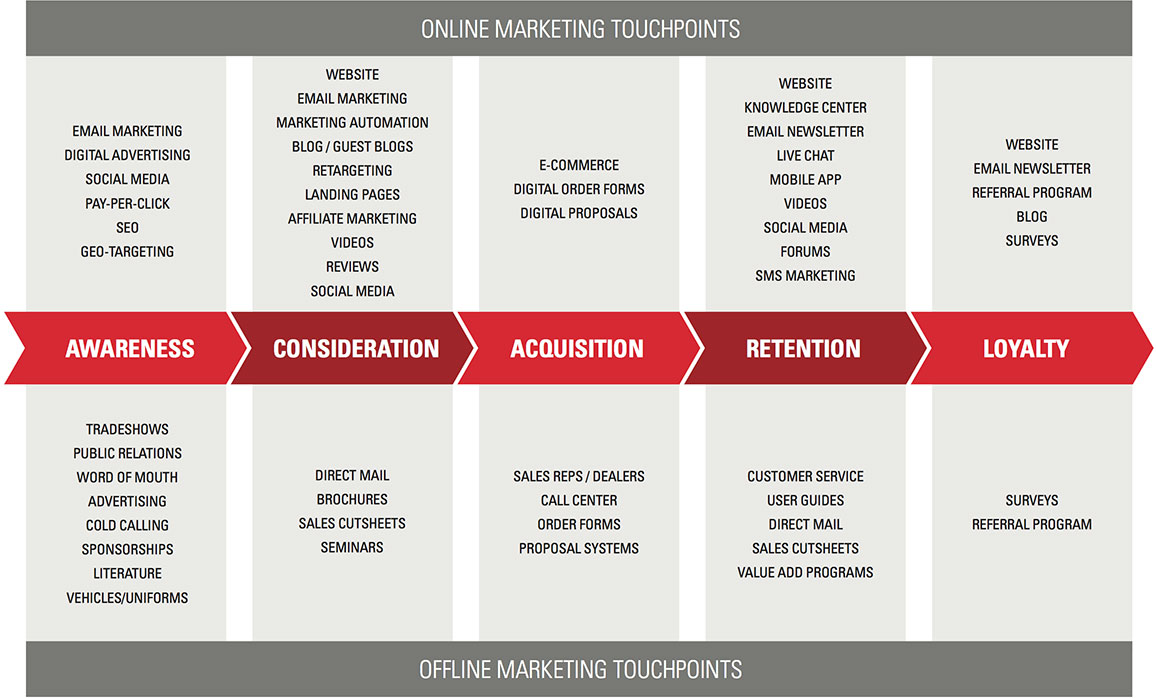 Awareness Marketing Collateral
Creating brand awareness is crucial not only for start-ups but also for companies with an established position on the market. Just having a brand is not enough. You need to make your brand grow, succeed and even become a household name. That is the need for marketing. This keeps pushing your brand to new clients and people whom you would like to reach. Here are a few examples:
Consideration Marketing Collateral
To build a deeper relationship with your potential customer, introduce them to your product/service and nurture them with contextual or targeted content. Consideration marketing is arguably the most important part of the journey toward a purchase. It's when your prospects are making the actual decision to become a customer. Here are a few examples:
Acquisition Marketing Collateral
Customer acquisition marketing is all about convincing people to buy your products or service. That's it. But it's more complicated than you might think. You have to understand how people make the decision to buy / or to not buy. Do they trust you? Are you a good fit? Here are a few examples:
Retention Marketing Collateral
Retention marketing is when you create repeat customers and boost the profitability of future purchases. While the concept is simple, it's something an small percentage of businesses consider a priority. Customers that know you will trust you, and that goes a long way in influencing buying decisions. Here are a few examples:
A combination of all the above will set you on the right path toward more effective marketing collateral pieces to fuel your brands growth. But remember, there's no one-size-fits-all marketing plan.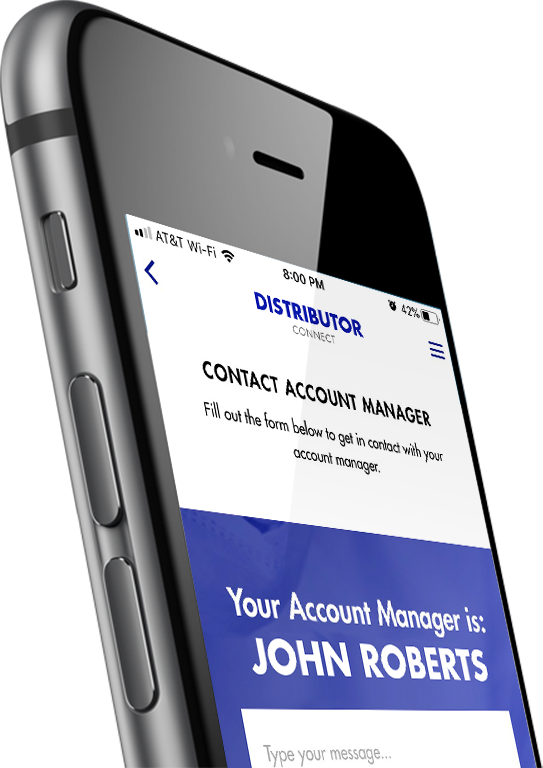 We're On A Mission
To Help B2B Companies Market Better
Reach out and chat with one of our marketing experts.