---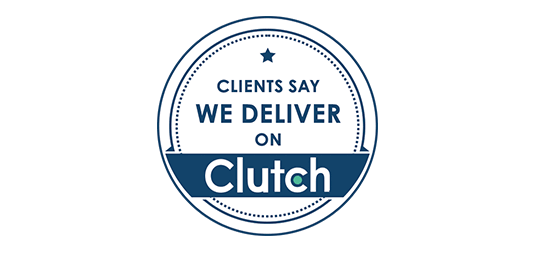 Since our company's start all the way back in 1981, we've been focused on creating audience connections. Our unique approach to defining marketing strategies and brand communications has led to some incredibly successful results for our partners, and we're always working hard to push ourselves and learn more about how we can help our clients get closer to their goals.
In this effort, we created a profile on Clutch, a ratings & reviews company for B2B service providers. Clutch is committed to helping buyers find the right agency that will offer quality solutions for whichever business challenge they may be facing. Being profiled on Clutch presents a lot of benefits for companies in the B2B space, THIEL included. For instance, we get to grow our online presence, we can see how we rank against similar firms in our industry, and we have the opportunity to collect verified, unbiased reviews from our clients.
The reviews we've collected from our clients have earned THIEL a 4.8 out of 5-star rating and we're distinguished on Clutch as one of the best brand consultants in Milwaukee! Take a look at some excerpts from our reviews:
"I appreciate the time they take to understand our business."
– VP of Real Estate Management, Hendricks Commercial Properties
"All the interviews they conducted to get the customer voice was such an important part of this project."
– VP of Business Development, MARS Solutions Group
Earning a high position in Clutch's research has also enabled THIEL to be featured on their sister websites, The Manifest and Visual Objects. On The Manifest, where companies can learn more about the state of their industry, we're included on a list of leading branding companies in Chicago. On Visual Objects, where buyers can see visual representations of a company's scope of work, THIEL is on their list of top branding agencies in 2019.
Clutch has attributed to our success as a company by allowing us to collect reviews and learn more about how we can improve as a team. Our reviews also let future clients know that we're a trustworthy partner when it comes to delivering communications campaigns that will align with their goals. Our brand has expanded through the Clutch platform and we look forward to maintaining our partnership with them. If your team is interested in starting a new project with THIEL, please reach out today!
---