---
An important part of the definition of the word design, is purpose: to intend for a definite purpose, to assign in thought or intention; a purpose or plan of action.
Design without purpose is design without meaning or intention. We believe without a purpose there is no design. To design without purpose is to design without a goal, without an objective or without a target. It's just design for design's sake. Not nearly as fulfilling as design with a direction. Without purpose, design is just decoration—aesthetics without true meaning.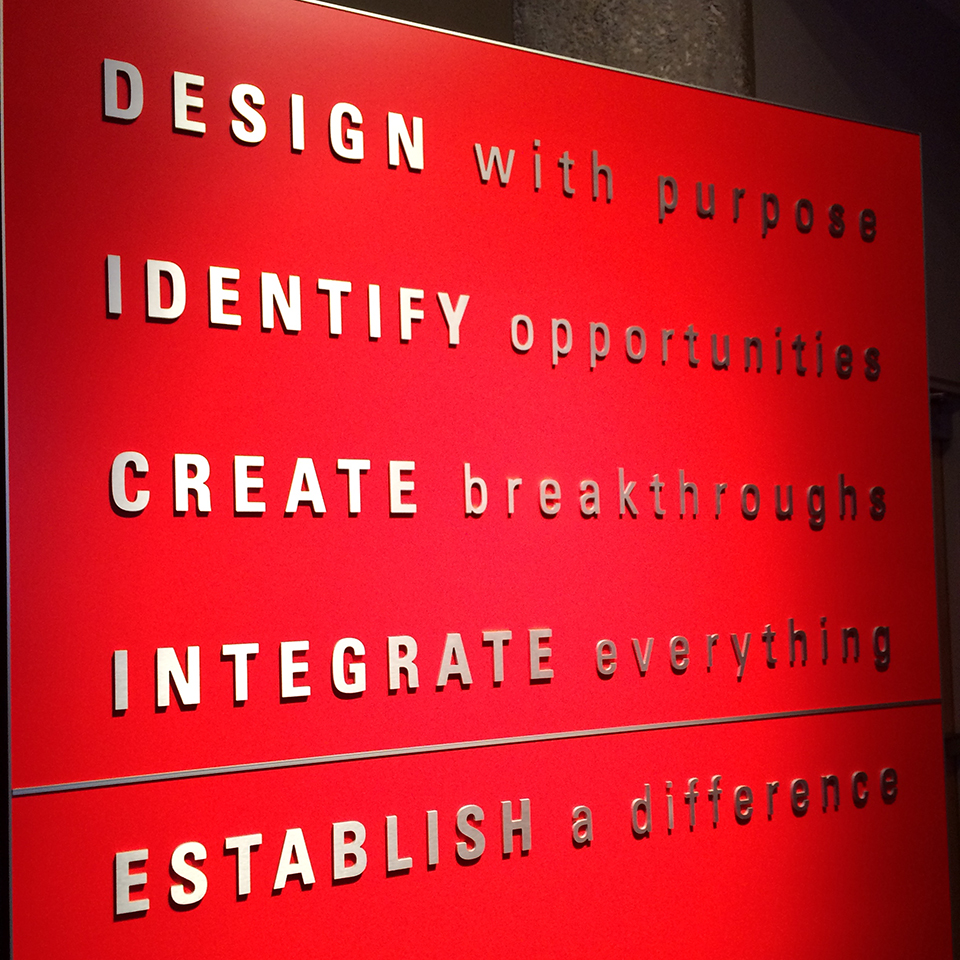 Our process is designed to uncover and identify goals, objectives and opportunities before design begins. The Analyze phase of our process uncovers the true purpose and meaning that will lead the design effort. The Verbalize phase of our process defines, in words, the strategic direction for design. It gives us a place to start, a plan of action and the strategic direction of the design effort. In our Visualize phase, strategic design happens, based on the purpose and direction established. Our Realize phase produces the tools and components that bring the design to life.
Design with purpose is what motivates us to do what we do everyday. It gives meaning to what we do. It gives meaning to our clients, and will always be a part of how we approach design.
---