---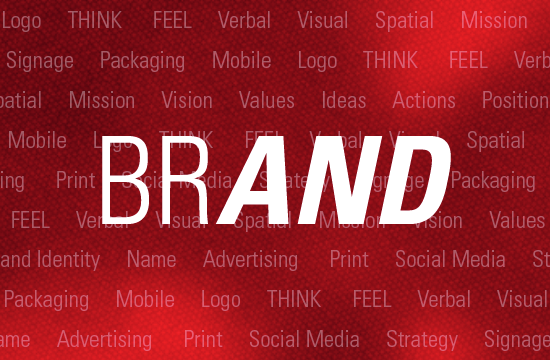 Even before BRAND was a buzz word, it was the kind of design work that inspired us. We've always felt that design needs to have meaning beyond just aesthetics. Nothing embodies that more than branding.
When we refer to our firm as a branding agency, people often remark, "oh yea, you do logos." Yes we do! A brand includes a logo. AND, it includes everything else, as well!
A brand usually begins with an idea,
AND a vision — a better way.
It takes time to grow,
AND it doesn't happen overnight.
A brand includes a name,
AND a logo — the flag of the brand that allows it to be identified.
A brand can be defined by words that set the brand apart,
AND it should include a strategic mission.
A brand should be competitive,
AND needs a positioning strategy that claims a position in the market.
A brand is consistent in words and actions,
AND should be guided by core values that inspire alignment.
A brand is both reality — the tangible evidence of a brand
AND perception — the intangible evidence of a brand.
A brand is 90% mental, existing in the mind,
AND reinforced at every touchpoint.
A brand is visual,
AND verbal,
AND spatial.
A brand is physical,
AND mobile,
AND digital.
It can relate to a product
AND a service.
A brand is built over time, through experience,
AND can be altered in an instant through experience.
A brand is both relevant,
AND necessary.
It can make you think,
AND feel.
A brand's value is real,
AND appears in the bottom line.
A brand is EVERY-thing!
---